EmotionalBaking
Feel. Bake. Better.


peaceful

cardamom pancakes with cream.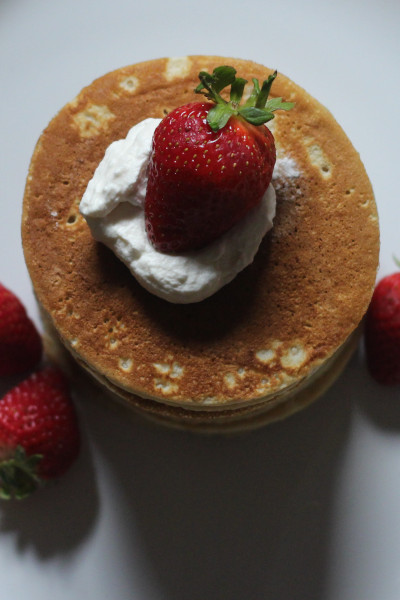 It's a warm, sunny morning;
peaceful
and perfect. All that's missing is a hot cup of tea and something to enjoy with it. I think I'll bake.
I'm feeling...
something that compliments the mood in this moment,
something I can make leisurely and with ease,
something that imparts a bright, lingering fragrance as it cooks,
something that's warm and fluffy with a familiar yet intriguing taste...
I'm peaceful
I'll bake
Cardamom Pancakes with Cream
Bright, warm, fluffy
Effortless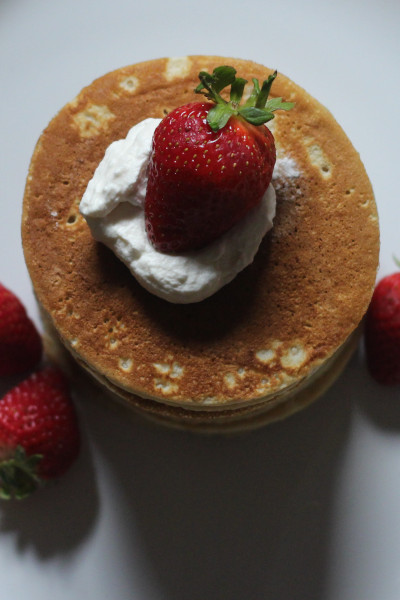 These pancakes are effortless yet flavourful - it's comfort food with an edge.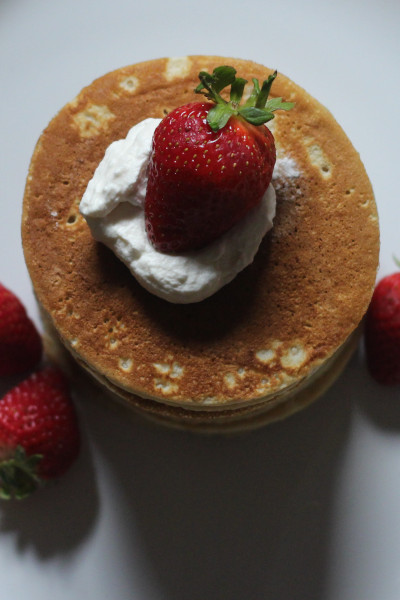 cardamom pancakes with cream.
prep time: 15 minutes, cook time: 15 minutes
Makes 8-10 pancakes
Ingredients
1 cup (148 g) all purpose flour
1 tsp baking powder
½ tsp baking soda
2 tbsp brown sugar
1 tbsp cardamom powder
2 tbsp (28 g) salted butter, melted
1 cup buttermilk
1 large egg
3 tbsp water
1 tbsp vanilla extract
Whipped cream (premade or follow recipe below using:)
250 ml whipping cream
1 tbsp sugar
2 tsp vanilla


Instructions
First make a cup of tea and drink a good portion of it, then get started.
Put all of the dry ingredients into a mixing bowl.
Drink more of your tea.
Add the wet ingredients to the dry ingredients and gently mix together until combined.
Heat a non-stick skillet over medium low heat. Add ½ cup of batter to the pan and cook each side of the pancake for 2-3 minutes until lightly browned.
The smell (and taste) of the cardamom adds something special to these pancakes.
Make the whipped cream (omit if using the premade variety): In a separate bowl, whip the heavy cream with the sugar and vanilla until stiff peaks form.
Enjoy these pancakes with a dollop of the whipped cream topped with strawberries (or go the og route with warmed butter and maple syrup)! Either way - perfect!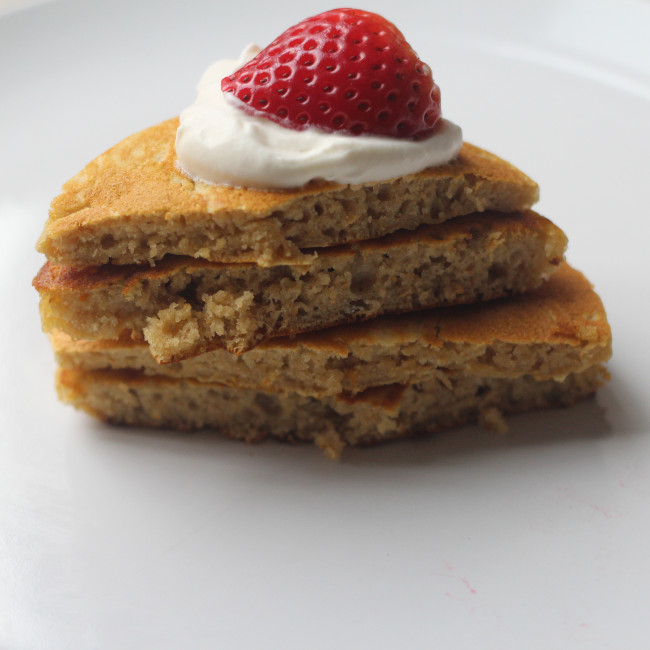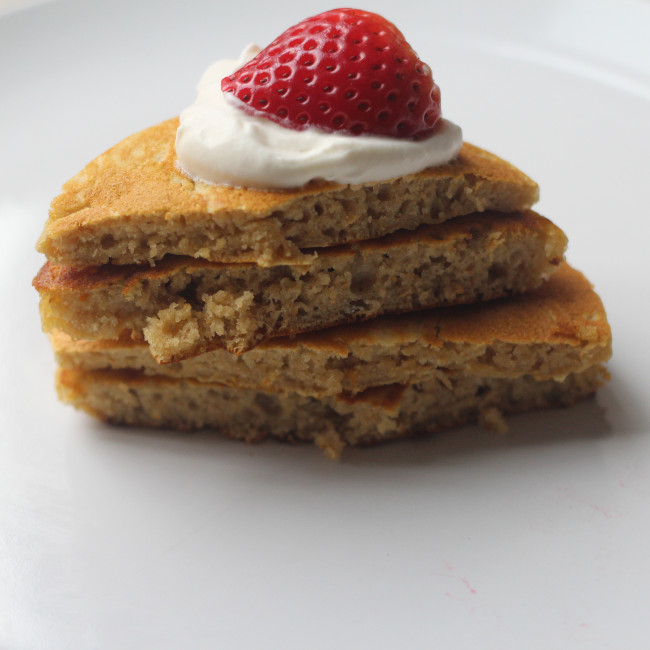 Baking can be a lot of things – it can be distracting but simple, it can be movement with focus, it can be whatever you need when you need it. Choose a recipe to fit the mood and it becomes a useful tool as well – baking to quiet the mind, to connect with your emotions, or simply baking to feel emotional. Just think of the feelings you get and the emotions you experience when baking your favourite dessert…. excitement, relief, fulfillment, joy, accomplishment.
At Emotional Baking, our recipes can be the starting point to somewhere - it can lead you to a place of great comfort, one that feels like the beginning of something, something good...
A note for anyone who needs it:
Baking, while wonderful, can only help so much...
If you're struggling in any way,
If you feel alone or you need help,
Contact your primary care physician or follow the links below to find help in your area. You are never alone!
For Canada:
or
For United States:
Worldwide: