EmotionalBaking
Feel. Bake. Better.


foggy

coffee-infused rice krispies.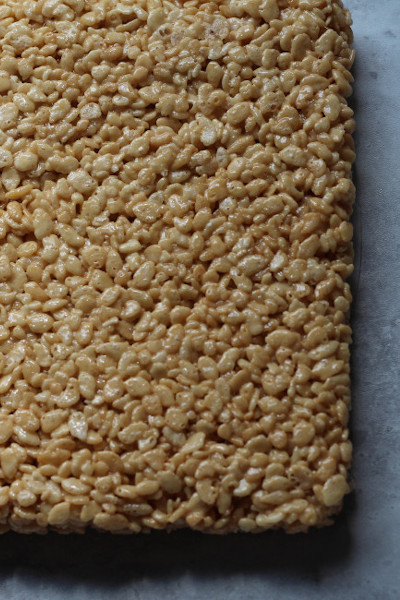 It's
foggy
outside with a little bit of rain – today's mood in a nutshell. My mind's blurry, unclear, like there's something's hidden from view, but what? It's not a sad feeling, per se, more of a "confused and struggling with it" feeling. I think I need to dig a little deeper. While I do, I think I'll bake.
I'm feeling...
something I can make in the background as I hone in to my (confusing) thoughts,
something with hints of nostalgia and caffeine,
something that's aromatic enough to fill up the room,
something that's crunchy, sticky, caffeinated...
I'm foggy
I'll bake
Coffee-Infused Rice Krispies
Crunchy, sticky, caffeinated
Unforgettable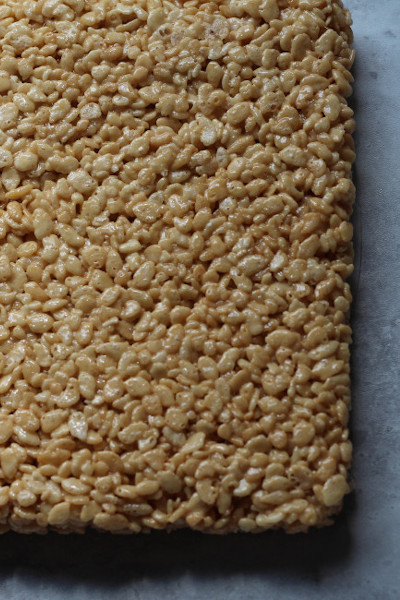 These coffee-infused rice krispies are un-for-gett-able with a mix of flavours and textures that's "next-level".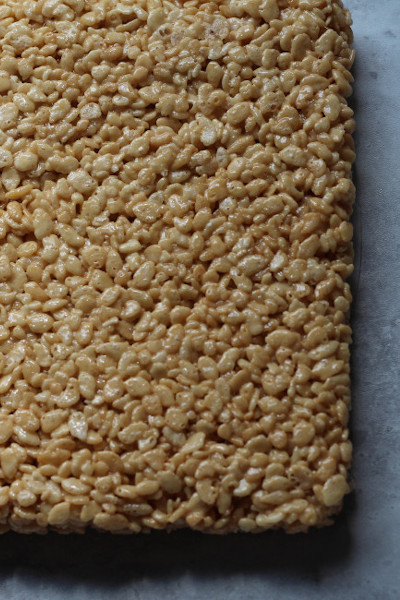 coffee-infused rice krispies.
Prep time: 15 minutes
Serves: 8-10
Ingredients
8 oz unsalted butter
21 oz marshmallows
2 tbsp cream, warmed
4 tsp instant coffee
¼ tsp salt
11.5 oz Rice Krispies cereal




Instructions
Hopefully, I'll find some answers in the process of making these treats...
Line a rectangular pan with parchment paper. Set aside.
Add the butter to a large pot set over medium heat and stir. Cook until the butter is melted, about 1-2 minutes.
Turn the heat down, then add the marshmallows to the butter and stir until the marshmallows have completely melted into the butter, about 3 minutes.
This is fun.
In a separate bowl, mix the instant coffee with the hot cream and pour it into the marshmallow mixture. Stir, making sure the coffee mixture is fully incorporated. Add the salt, mix well.
This smells SO GOOD!
Turn the heat to low and add the rice krispies to the pot. Mix until fully incorporated.
Easy. Delicious.
Pour then press the mixture, evenly, into the rectangular pan. Cool in the pan until fully set.
Well, the fog is slowly clearing. Even though the answers aren't here yet, I feel like I'm getting closer. Time to enjoy these coffee infused rice krispies for what they are…. unforgettable.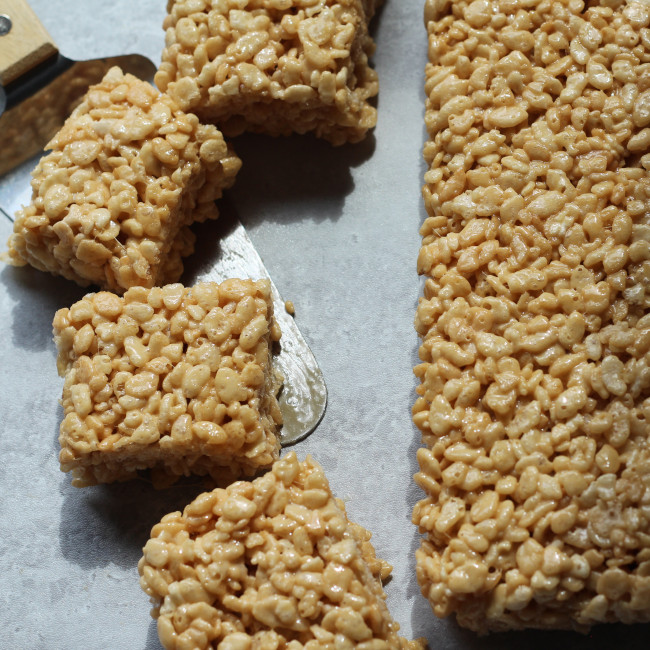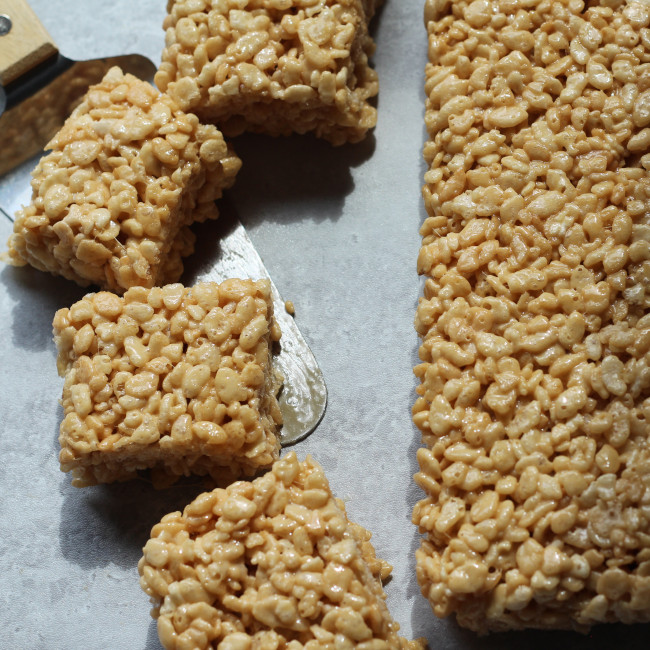 Baking can be a lot of things – it can be distracting but simple, it can be movement with focus, it can be whatever you need when you need it. Choose a recipe to fit the mood and it becomes a useful tool as well – baking to quiet the mind, to connect with your emotions, or simply baking to feel emotional. Just think of the feelings you get and the emotions you experience when baking your favourite dessert…. excitement, relief, fulfillment, joy, accomplishment.
At Emotional Baking, our recipes can be the starting point to somewhere - it can lead you to a place of great comfort, one that feels like the beginning of something, something good...
A note for anyone who needs it:
Baking, while wonderful, can only help so much...
If you're struggling in any way,
If you feel alone or you need help,
Contact your primary care physician or follow the links below to find help in your area. You are never alone!
For Canada:
or
For United States:
Worldwide: