EmotionalBaking
Feel. Bake. Better.


carefree

honey dipped strawberries in toasted coconut and oats.
I feel
carefree
, weightless – it's a sudden, unexpected feeling that's always delightful! Delightfully sweet. Hmmm, that sounds perfect right now. I think I'll *bake*.
I'm feeling...
something that *is* the mood,
something that prolongs the mood,
something that can be thrown together easily,
something that's naturally sweet, perfectly toasted and just a little tart...
I'm carefree
I'll bake
Honey Dipped Strawberries in Toasted Coconut and Oats
Sweet, Tart, Toasted
Light
These strawberries are a burst of sweetness that is as light and carefree as the mood.
honey dipped strawberries in toasted coconut and oats.
Prep time: 10 minutes
Serves 4
Ingredients
½ lb (about 8) fresh strawberries
2 tbsp honey
1 tbsp rolled oats
½ tbsp unsweetened coconut flakes
Instructions
Effortless fun ahead!
Lightly toast the oats and coconut in a pan over low heat, for 2 minutes, until fragrant. Set aside.
Brush the honey on the strawberries until they're lightly covered.
Yum...
Roll the strawberries in the oats and coconut mixture. Serve immediately.
Simple and delicious.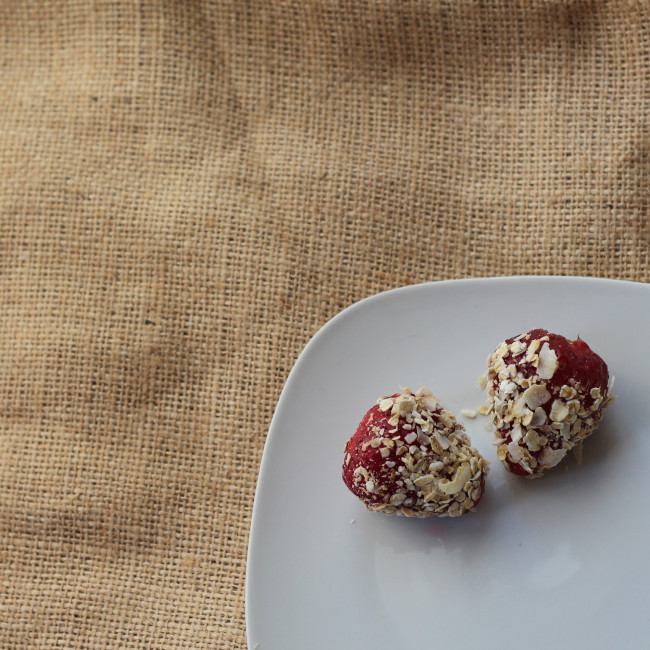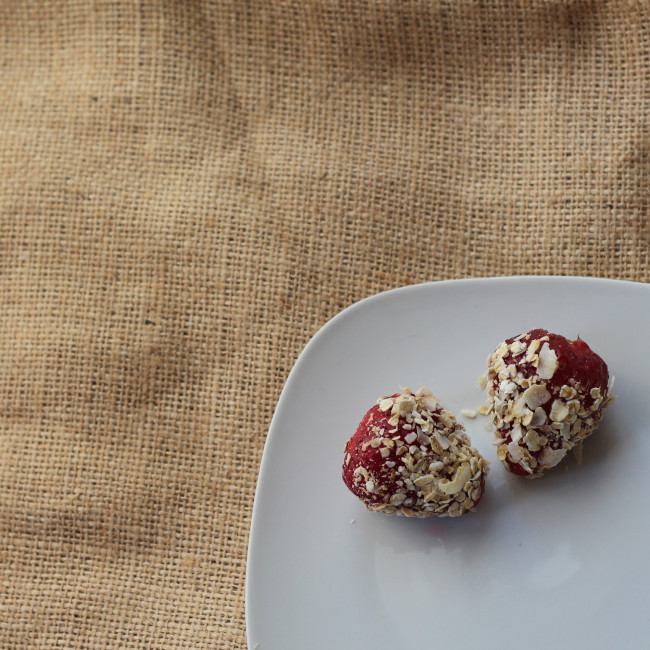 Baking can be a lot of things – it can be distracting but simple, it can be movement with focus, it can be whatever you need when you need it. Choose a recipe to fit the mood and it becomes a useful tool as well – baking to quiet the mind, to connect with your emotions, or simply baking to feel emotional. Just think of the feelings you get and the emotions you experience when baking your favourite dessert…. excitement, relief, fulfillment, joy, accomplishment.
At Emotional Baking, our recipes can be the starting point to somewhere - it can lead you to a place of great comfort, one that feels like the beginning of something, something good...
A note for anyone who needs it:
Baking, while wonderful, can only help so much...
If you're struggling in any way,
If you feel alone or you need help,
Contact your primary care physician or follow the links below to find help in your area. You are never alone!
For Canada:
or
For United States:
Worldwide: