EmotionalBaking
Feel. Bake. Better.


awake

maple brown sugar shortbread.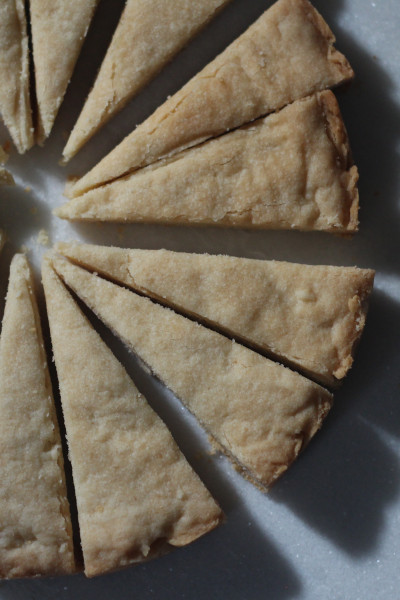 I'm lying
awake
(with too many thoughts) and I can't fall asleep. I should get up and find something to do until I'm ready to drift off. I think I'll bake.
I'm feeling...
something that'll get me moving (away from this restlessness),
something with hardly any steps - my brain is too foggy for that,
something with a deep, warm scent as it bakes,
something with a buttery, slightly caramelized taste...
I'm awake, too many thoughts
I'll bake
Maple Brown Sugar Shortbread
Warm, buttery, caramelized
Mood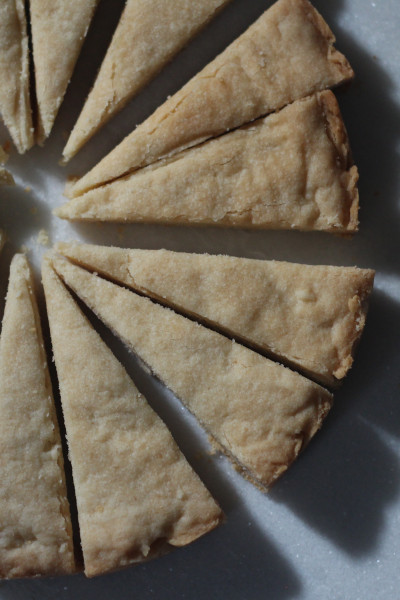 This shortbread fits the mood. It spends little time in the oven which is the perfect opportunity to make a cup of tea and read a few pages from a good book. By the time it's ready to eat, I'm nearly ready to sleep but not before I take one sweet, dreamy bite.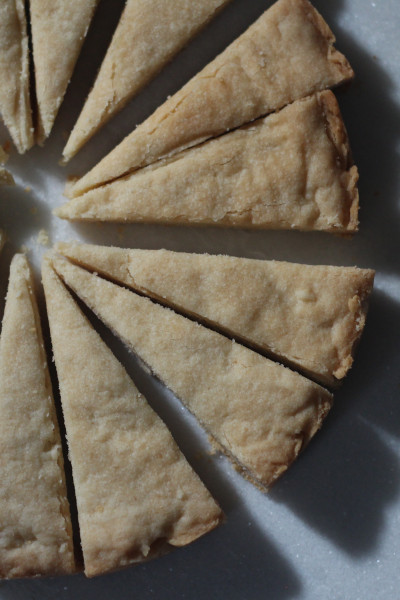 maple brown sugar shortbread.
Prep time: 20 minutes, Bake time: 30 minutes
Serves: 6
Ingredients
½ cup (110 g) unsalted butter
¼ cup (50 g) brown sugar
1 tsp maple extract
¼ tsp salt
1 ⅓ cups (160 g) all-purpose flour




Instructions
Turn the kettle on…
Put parchment in an 8-inch pie plate or similar round pan. Set aside.
Add butter to a bowl and whisk it until it becomes smooth, about one minute.
Add sugar, salt and maple extract to the butter and whisk until it becomes light.
Fold in the flour until combined.
Sweet and simple.
Preheat the oven to 325°F (165°C).
Press the dough into your baking dish.
Set the tea. Find your book.
Bake the shortbread for 30-35 minutes until the edges begin to brown.
Enjoy the scent as it bakes - it's particularly soothing. Read. Set more tea. Unwind.
Leave the shortbread in its dish to cool but divide it into slivers before it reaches room temperature.
Sneak in a warm bite. Sip the last of your tea. Welcome sleep.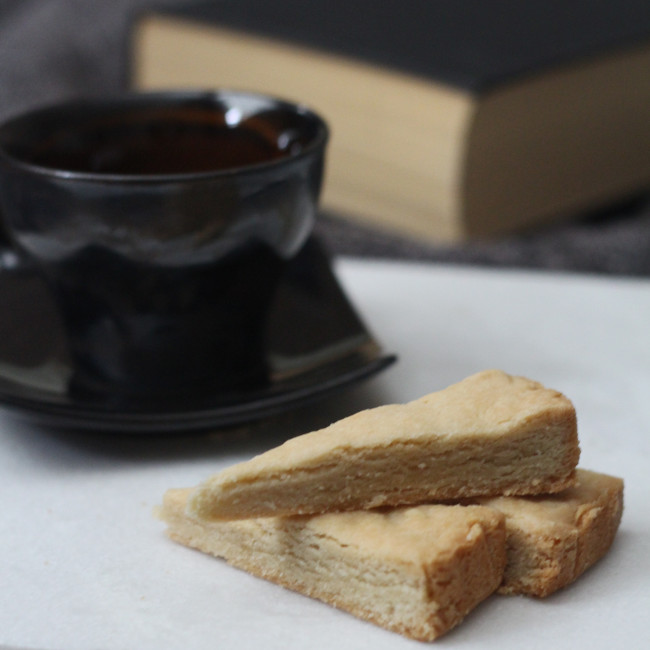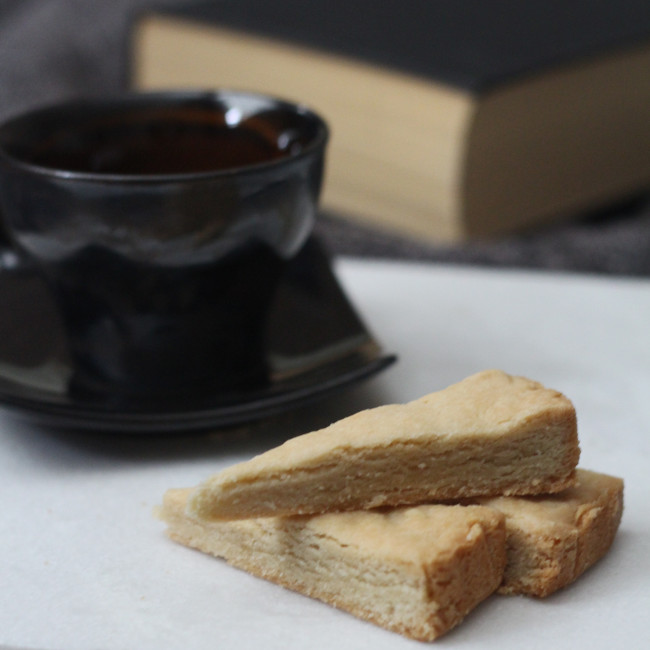 Baking can be a lot of things – it can be distracting but simple, it can be movement with focus, it can be whatever you need when you need it. Choose a recipe to fit the mood and it becomes a useful tool as well – baking to quiet the mind, to connect with your emotions, or simply baking to feel emotional. Just think of the feelings you get and the emotions you experience when baking your favourite dessert…. excitement, relief, fulfillment, joy, accomplishment.
At Emotional Baking, our recipes can be the starting point to somewhere - it can lead you to a place of great comfort, one that feels like the beginning of something, something good...
A note for anyone who needs it:
Baking, while wonderful, can only help so much...
If you're struggling in any way,
If you feel alone or you need help,
Contact your primary care physician or follow the links below to find help in your area. You are never alone!
For Canada:
or
For United States:
Worldwide: