EmotionalBaking
Feel. Bake. Better.

sheepish

maple peanut butter yogurt dip.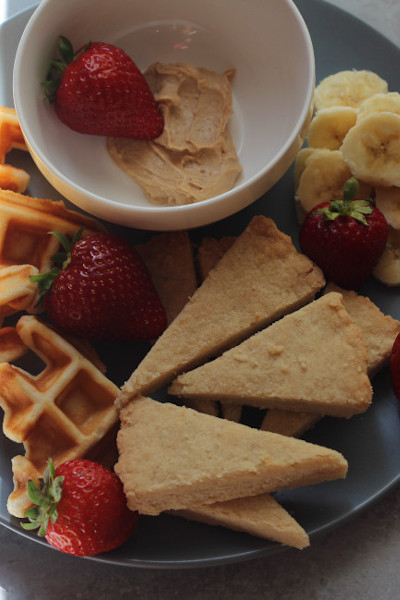 I'm feeling a little
sheepish
right now - I keep (foolishly) messing up and it's kind of embarrassing. I'm constantly on the edge of saying, "Did I do that?" (Think: Urkel!). But seriously, what's happening to me today? There's got to be something I'm missing. Do I need help focusing? Am I hungry? Oh, there's a thought. I think I'll bake...
I'm feeling...
something that's intentional, enjoyable, and will take me away from the mood,
something that's healthy with the option to add a little something "fun",
something that's easy (which is how I should be treating myself right about now),
something that's deliciously creamy, delightfully tangy, perfectly nutty...
I'm sheepish
I'll bake
Maple Peanut Butter Yogurt Dip
Creamy, Tangy, Nutty
Clever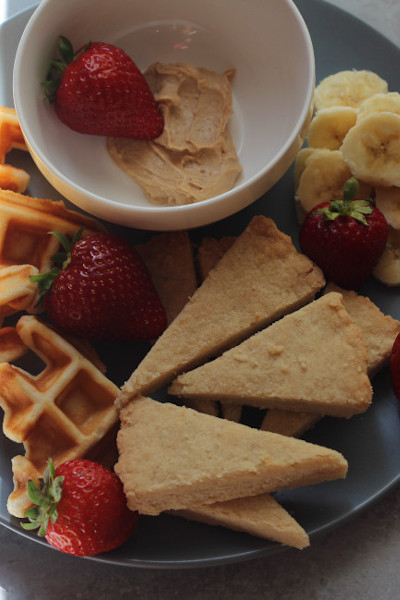 This dip (is the kind of thing that) puts you in the right mindset to get the things done and done right! It's tasty, it's sweet, it's a clever use of ingredients, it's a much-needed break from the mood.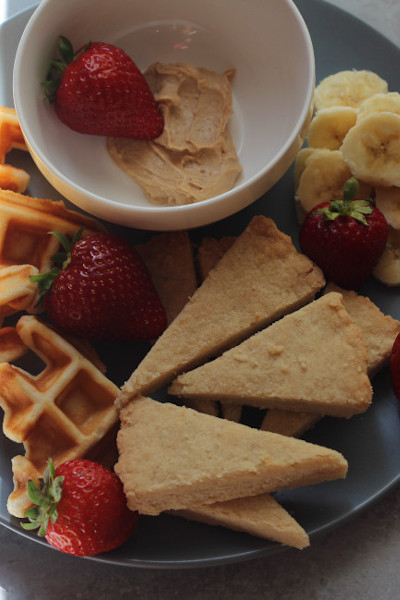 maple peanut butter yogurt dip.
Prep time: 5 minutes
Makes ½ cup
Ingredients
4 tbsp peanut butter, unsweetened
4 tbsp Greek yogurt
2 tsp maple syrup
1 tsp maple extract
Strawberries, bananas, shortbread cookies, waffles


Instructions
Let's get things going right...
In a small bowl, stir the peanut butter, Greek yogurt, maple syrup, and maple extract together until well mixed.
Easy! And I'm feeling good about it.
Serve with anything from fruit, baked goods, veggies, salty snacks, etc. The possibilities are endless!
Oh wow – the flavour and texture of this dip are awesome!! Plus, the options for the sides (whatever I'm in the mood for), makes for a lovely snack to help the mind get back on track. The confidence, it's building.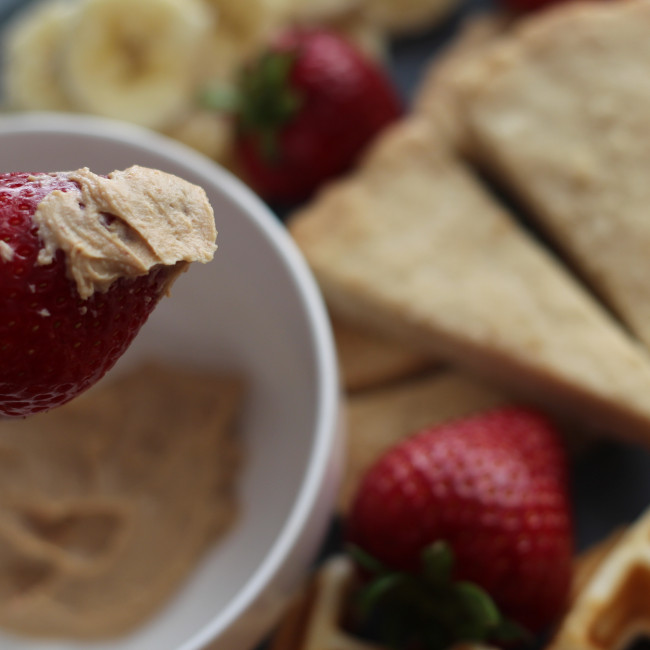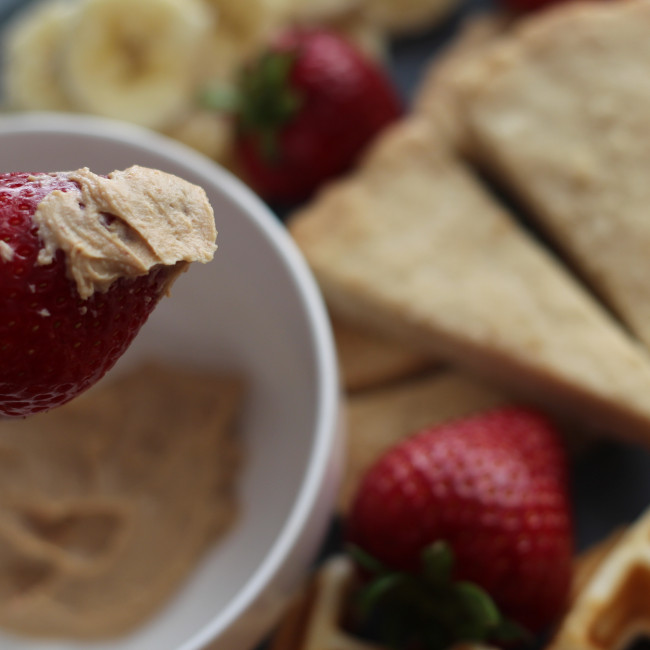 (Recipe and Photos courtesy of Emotional Baking©)
Feel. Bake. Better.
It's not just about baking something to get you through the day.
It's not about eating the whole tray to feel better.
It's about getting lost in the process.
It's about enjoying every moment.
It's about sharing it with people that support and care about you.
Baking can be a lot of things – it can be distracting but simple, it can be movement with focus, it can be whatever you need when you need it. Choose a recipe to fit the mood and it becomes a useful tool as well – baking to quiet the mind, to connect with your emotions, or simply baking to feel emotional. Just think of the feelings you get and the emotions you experience when baking your favourite dessert…. excitement, relief, fulfillment, joy, accomplishment.
At Emotional Baking, our recipes can be the starting point to somewhere - it can lead you to a place of great comfort, one that feels like the beginning of something, something good...
A note for anyone who needs it:
Baking, while wonderful, can only help so much...
If you're struggling in any way,
If you feel alone or you need help,
Contact your primary care physician or follow the links below to find help in your area. You are never alone!
For Canada:
or
For United States:
Worldwide: