EmotionalBaking
Feel. Bake. Better.

lighthearted

spiced plum tart.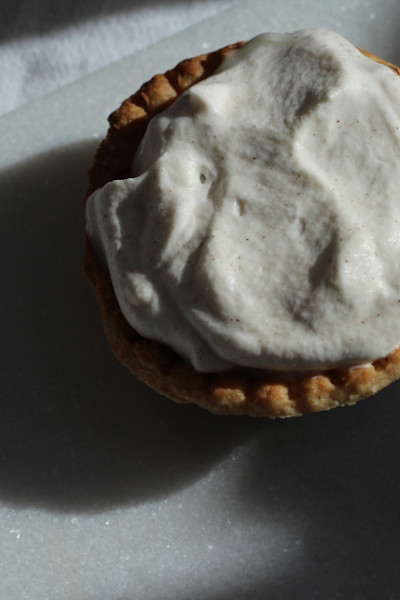 There's a
lighthearted
vibe in the air - it's carefree, exciting, and deliciously contagious! Perfect as the festive season approaches. A wonderful time of year when it's bustling with anticipation and child-like delight!
Linger over that
lighthearted
feeling and stay awhile. Add some cheerful music, a few nostalgic and familiar sights, some togetherness and laughter and you've got yourself a party! Savour this lighthearted mood (and bake)!
I'm feeling...
Bake a tart. A tart with plums.
A plum tart...
that's lightly spiced, sweet, and creamy,
with only a few simple steps so as not to take away from the mood,
that gives off a bright, cheerful, and lighthearted vibe,
that's surprisingly simple to make and so epitomizes the vibe,
that's elegant, luscious and light...
Lighthearted?
Bake
Spiced Plum Tart
Sweet, tart, and spice
Bright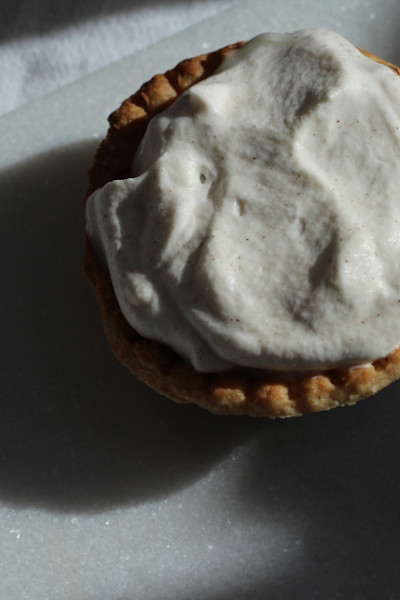 This tart sits well with the mood - it's mellow, festive, and enchanting. It's a simple way to extend the vibe to those around you. It's the perfect combination of sweet, tart, and spice!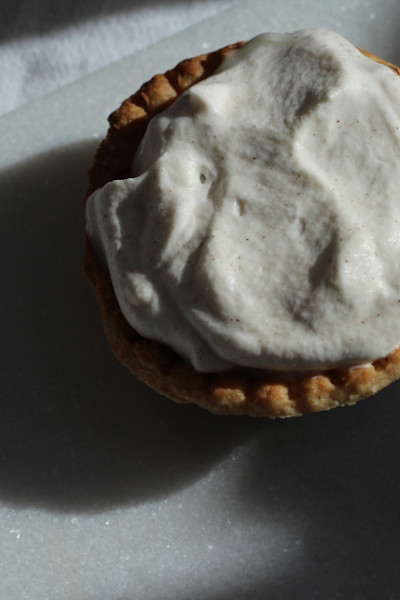 prep time: 10 minutes, bake time: 10-12 minutes (as per package instructions)
Makes 4 tarts
Ingredients
3" tart shells, 4 of them
¼ tsp spiced rum, divided
66 g dark plums, chopped (about 1 plum)
45 g vanilla pudding
Whipped cream (premade or follow the recipe below):
125 ml heavy cream
½ tbsp granulated sugar
¼ tsp vanilla extract
Pinch of cinnamon powder




Instructions
Let's linger over the mood...
Chop the plums. Set aside.
Make the whipped cream (omit if using the premade variety): In a separate bowl, whip the heavy cream with the sugar and vanilla until stiff peaks form. Stir in the cinnamon powder. Set aside in the fridge.
Slow, mellow, fun.
Assemble: Lightly sprinkle a few drops of rum on the bottom of each tart shell. Fill the tart shells with the chopped plums until almost full. Next, add a thick layer of vanilla pudding. Lastly, spread a thick layer of whipped cream on top.
Enjoy the mood. Share with friends. Feel light and carefree.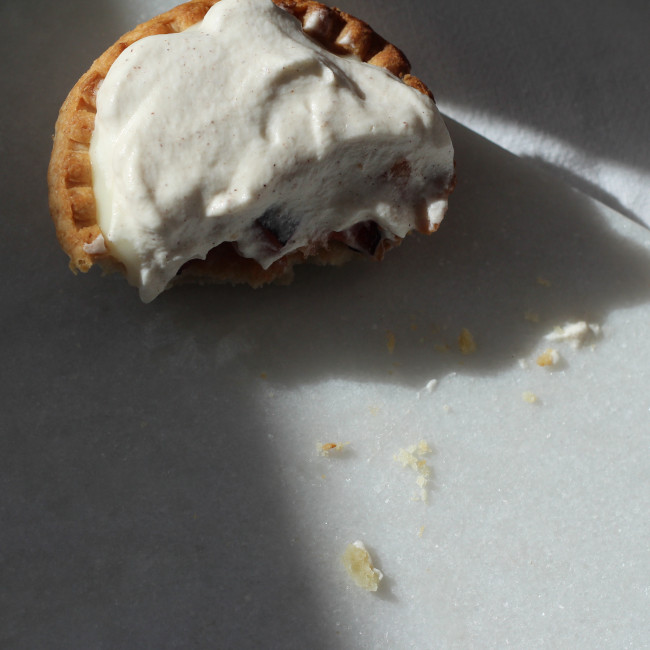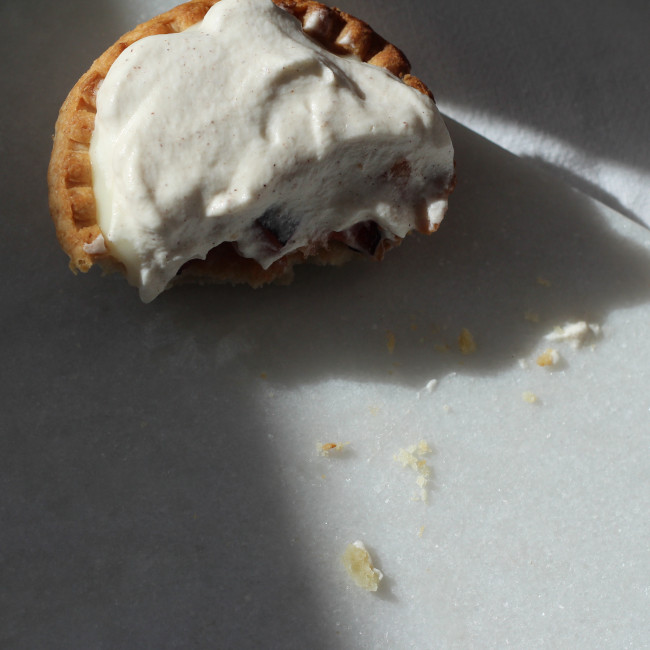 (Recipe and Photos courtesy of Emotional Baking©)
Feel. Bake. Better.
It's not just about baking something to get you through the day.
It's not about eating the whole tray to feel better.
It's about getting lost in the process.
It's about enjoying every moment.
It's about sharing it with people that support and care about you.
Baking can be a lot of things – it can be distracting but simple, it can be movement with focus, it can be whatever you need when you need it. Choose a recipe to fit the mood and it becomes a useful tool as well – baking to quiet the mind, to connect with your emotions, or simply baking to feel emotional. Just think of the feelings you get and the emotions you experience when baking your favourite dessert…. excitement, relief, fulfillment, joy, accomplishment.
At Emotional Baking, our recipes can be the starting point to somewhere - it can lead you to a place of great comfort, one that feels like the beginning of something, something good...
A note for anyone who needs it:
Baking, while wonderful, can only help so much...
If you're struggling in any way,
If you feel alone or you need help,
Contact your primary care physician or follow the links below to find help in your area. You are never alone!
For Canada:
or
For United States:
Worldwide: