EmotionalBaking
Feel. Bake. Better.

heavy

spiced peanut butter mousse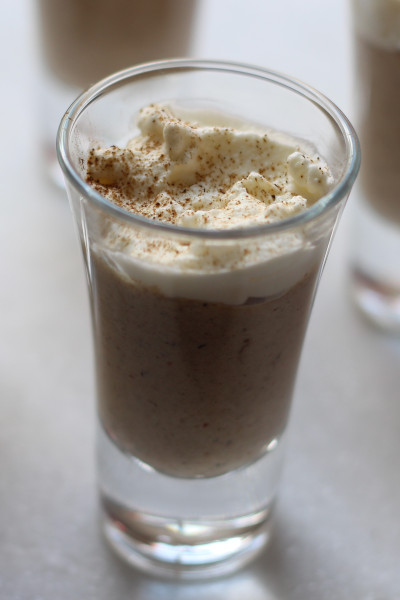 I feel
heavy
with the weight of my thoughts. The longer I'm dealing with it, the harder it is to manage. It's making everything else seem dark and sad. When will it let up? I need a break from it. A breather would help too, and then a plan to relieve the strain. There's lots to do, so I'll start small. I think I'll bake...
I'm feeling...
something that's not fussy, that leads me in the direction I want to go (toward lighter),
something that's easy to make and a little fun too,
something that's delicate, inviting,
something with a smooth, creamy and light taste (and texture) with a subtle hint of spice...
I'm heavy, weighed down
I'll bake
Spiced Peanut Butter Mousse
Creamy, Delicate, Spice
Light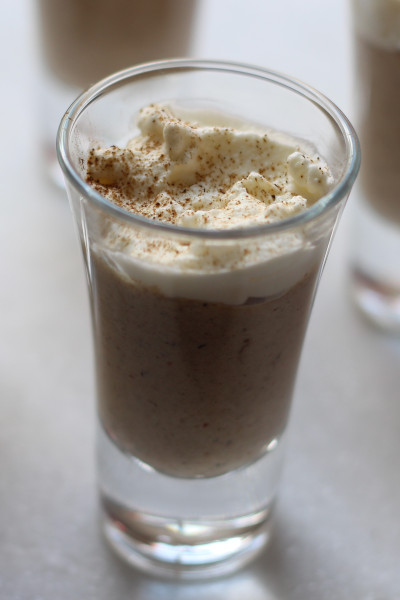 This mousse is a (lovely) surprise for the taste buds and it's so easy to make... it really helps to lighten the "heavy" feelings of the day.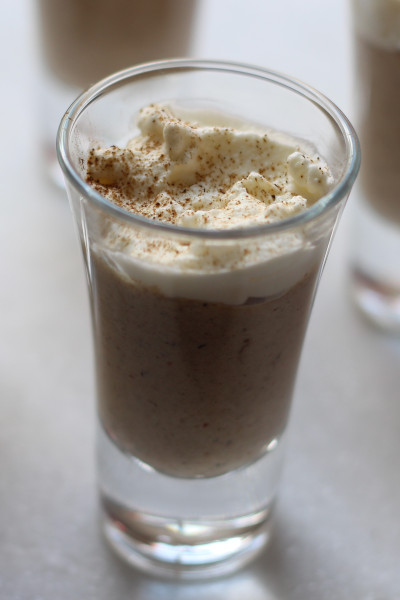 spiced peanut butter mousse
Prep time: 10 minutes
Makes 4 servings
Ingredients
3 tbsp whipping cream
2 oz cream cheese, room temperature
3 tbsp (42.5 g) peanut butter
3 tsp granulated sugar
½ tsp vanilla extract
½ tsp clove powder, plus more for dusting
¼ cup whipping cream
1 tbsp sugar


Instructions
Time for that breather!
In a small bowl, using an electric mixer, whip the heavy cream until stiff peaks form, about 2 minutes. Set aside in the fridge.
...it's easy to get into this process.
In a medium bowl, using an electric mixer, whisk the cream cheese until smooth. Next, add the peanut butter and sugar and whisk for 2 minutes. Stir in the vanilla extract, and clove powder. Then fold in the refrigerated whipped cream.
This combination of smells is as inviting as promised!
Divide evenly into dessert glasses.
Yummmmmm!
In a separate bowl, whip the ¼ cup of heavy cream with 1 tbsp sugar until stiff peaks form. Dollop on top of the mousse set in the glasses. Dust with clove powder.
Each spoonful is more captivating than the last! Delicious, light, and flavorful. After this perfect little breather I feel ready to make a plan to deal with the heaviness. Onwards and upwards...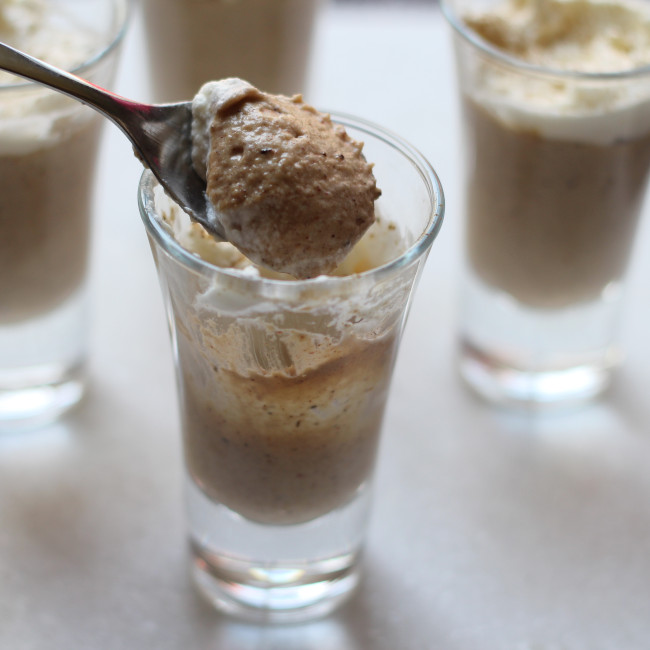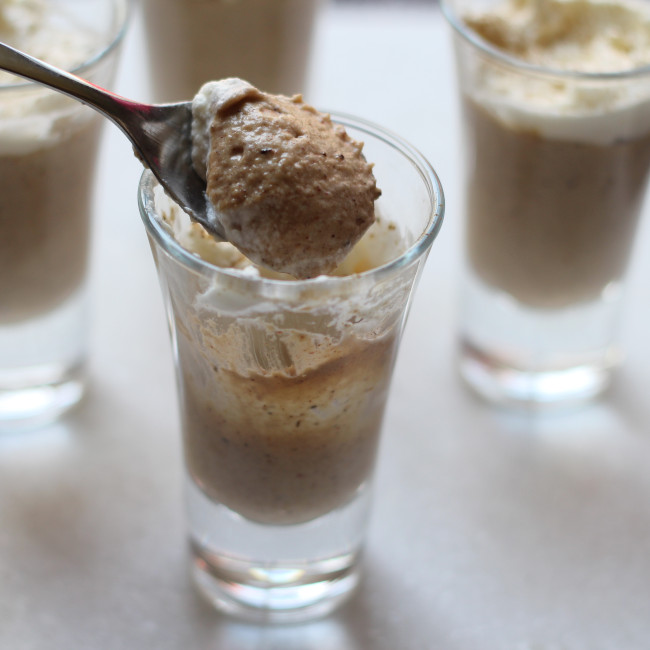 (Recipe and Photos courtesy of Emotional Baking©)
Feel. Bake. Better.
It's not just about baking something to get you through the day.
It's not about eating the whole tray to feel better.
It's about getting lost in the process.
It's about enjoying every moment.
It's about sharing it with people that support and care about you.
Baking can be a lot of things – it can be distracting but simple, it can be movement with focus, it can be whatever you need when you need it. Choose a recipe to fit the mood and it becomes a useful tool as well – baking to quiet the mind, to connect with your emotions, or simply baking to feel emotional. Just think of the feelings you get and the emotions you experience when baking your favourite dessert…. excitement, relief, fulfillment, joy, accomplishment.
At Emotional Baking, our recipes can be the starting point to somewhere - it can lead you to a place of great comfort, one that feels like the beginning of something, something good...
A note for anyone who needs it:
Baking, while wonderful, can only help so much...
If you're struggling in any way,
If you feel alone or you need help,
Contact your primary care physician or follow the links below to find help in your area. You are never alone!
For Canada:
or
For United States:
Worldwide: