EmotionalBaking
Feel. Bake. Better.

focused

banana maple peanut butter muffins.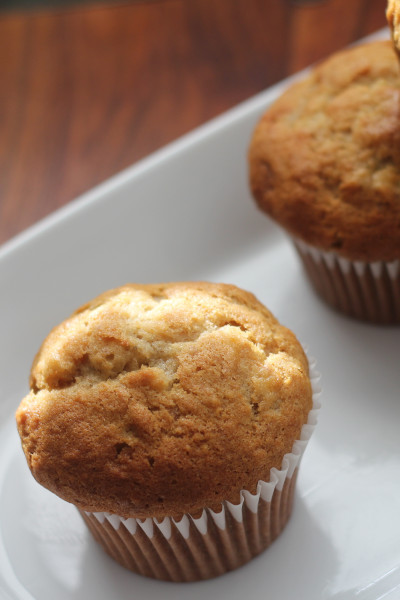 Today, I have to be laser
focused
. All my attention will be directed at one thing for the long haul. In order to stay focused, I'll need to eat (to avoid
hangry
-ness)... before I start, I think I'll bake.
I'm feeling...
something that gets me up and moving,
something that's going to put me in the right state of mind for what's coming,
something that's filling and fueling,
something that has a mild, classic, sweet but not too sweet taste...
I'm focused
I'll bake
Banana Maple Peanut Butter Muffins
Mild, Classic, Sweet
Simple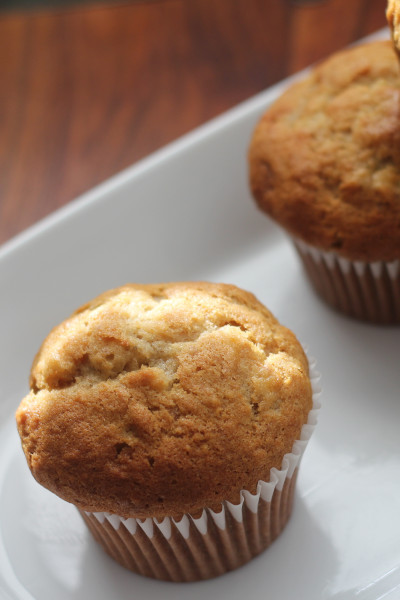 These muffins have a soft banana base flavour with a hint of peanut butter throughout. It's simple and delightful.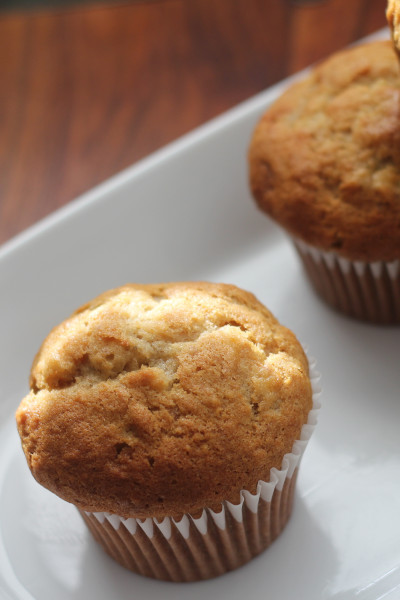 banana maple peanut butter muffins.
Prep time: 20 minutes, Bake time: 20-30 minutes
Makes 12 muffins
Ingredients
2 cups (304 g) all purpose flour
¼ tsp salt
½ tsp baking soda
2 tsp baking powder
1½ cups (340 g) ripe and mashed banana (3 bananas)
¼ cup maple syrup
3 tbsp peanut butter
½ cup (127 g) sugar
¾ cup vegetable oil
2 large eggs






Instructions
Foooood!
Preheat the oven to 350°F.
Sift the flour, salt, baking soda and baking powder in a bowl and set aside.
In a small bowl, mash the bananas with the maple syrup and the peanut butter. Set aside.
That smells good!
In a separate bowl, using an electric mixer, beat the oil and sugar together for about a minute. Add the eggs and beat at high speed for 2 minutes - until the mixture is light. Stir in the mashed banana mixture.
Fold in the dry ingredients.
Quick and easy!
Pour the batter, evenly, into each liner. Bake the muffins for 20-30 minutes until a skewer inserted into the middle comes out clean.
A delicious, much-needed snack to help me stay focused when I need it most?! Awesome!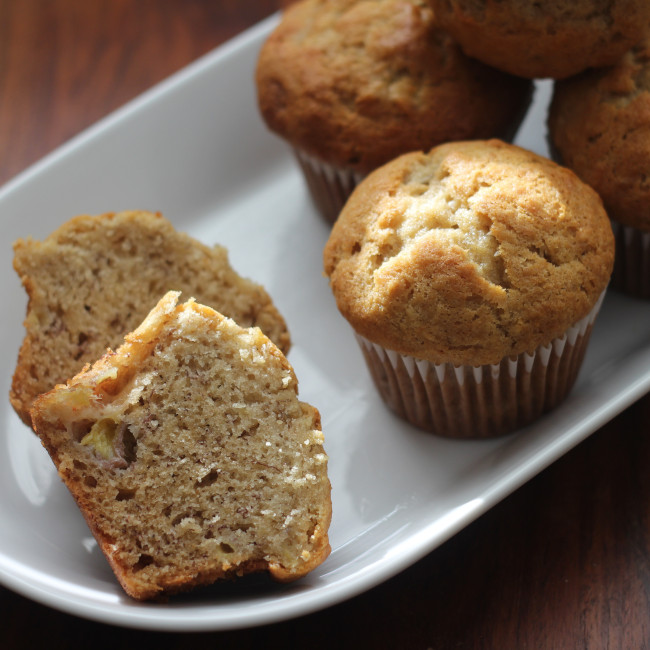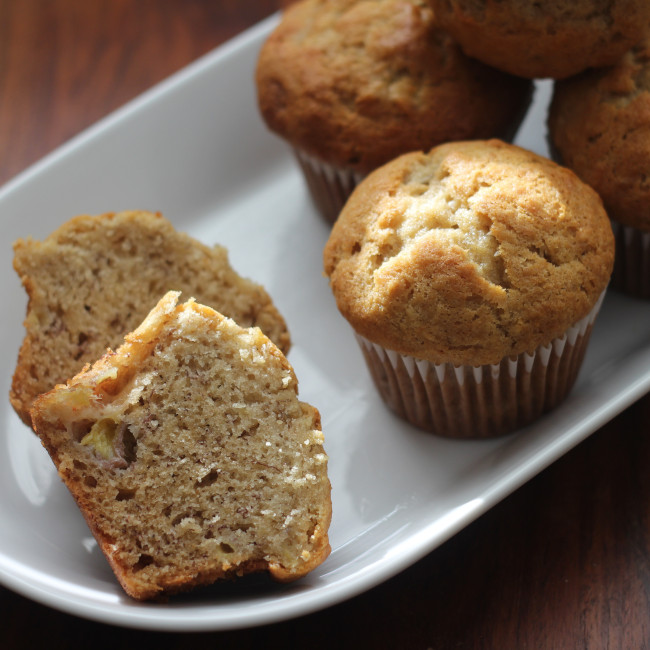 (Recipe and Photos courtesy of Emotional Baking©)
Feel. Bake. Better.
It's not just about baking something to get you through the day.
It's not about eating the whole tray to feel better.
It's about getting lost in the process.
It's about enjoying every moment.
It's about sharing it with people that support and care about you.
Baking can be a lot of things – it can be distracting but simple, it can be movement with focus, it can be whatever you need when you need it. Choose a recipe to fit the mood and it becomes a useful tool as well – baking to quiet the mind, to connect with your emotions, or simply baking to feel emotional. Just think of the feelings you get and the emotions you experience when baking your favourite dessert…. excitement, relief, fulfillment, joy, accomplishment.
At Emotional Baking, our recipes can be the starting point to somewhere - it can lead you to a place of great comfort, one that feels like the beginning of something, something good...
A note for anyone who needs it:
Baking, while wonderful, can only help so much...
If you're struggling in any way,
If you feel alone or you need help,
Contact your primary care physician or follow the links below to find help in your area. You are never alone!
For Canada:
or
For United States:
Worldwide: