EmotionalBaking
Feel. Bake. Better.

failing

bailey's chocolate chip cookie drops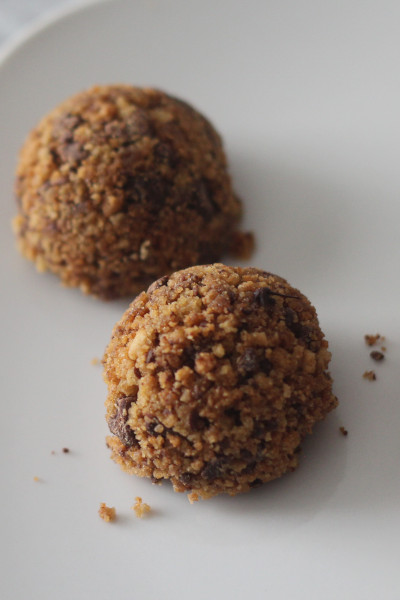 Today's one of those days where I feel like I'm
failing
at everything and nothing's working, nothing at all. It's hard not to feel completely frustrated and on the verge of tears but that's not what I want. To avoid the gloom, I need to shift my focus toward something I can succeed at (or at the very least I can enjoy failing at). I think I'll bake.
I'm feeling...
something that's (fail) safe,
something that's fun to make with quick results,
something that smells so good it lifts the spirits,
something that takes chocolate and baileys and makes them better - together...
I'm failing
I'll bake
Bailey's Chocolate Chip Cookie Drops
Chocolate, Bailey's, Cookies
Magical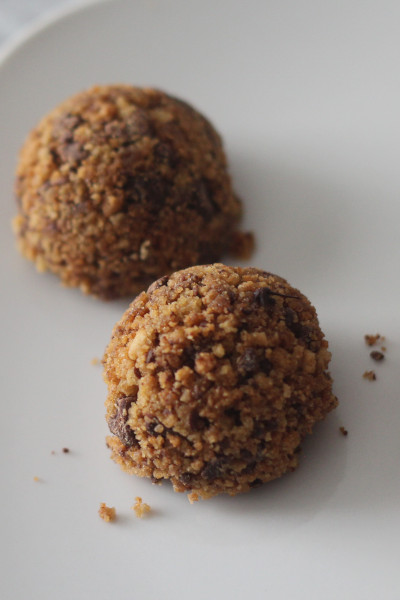 These "cookies" are the best of everything…and you can use leftover
OG chocolate chip cookies
as the base (or you can use the premade/store-bought variety). Magical!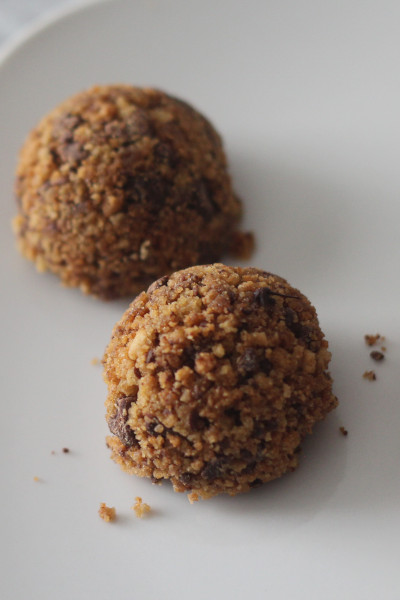 bailey's chocolate chip cookie drops
Prep time: 10 minutes, Cool time: 30 minutes
Makes 10 "cookies"
Ingredients
1½ cups (144 g) chocolate chips cookie crumbs
2 tbsp Baileys


Instructions
Whatever happens, I'll get to eat chocolate chip cookies soaked in Bailey's – so, I'll be okay...
Add the cookies to a food processor and pulse/process them until they become medium to fine crumbs.
Pour the crumbs into a bowl and stir in the Bailey's. Mix until well combined.
Good God – that smells unbelievably good!
Use a cookie scoop to make "balls" and let them chill in the fridge for 30 minutes.
Technically, you can eat the crumble by itself (without making them into balls). They would do well sprinkled over vanilla ice cream.
That's all there is to it. You can drizzle melted chocolate over top, but it's not needed. They are great as is. Store in the fridge.
These cookie drops are everything. They're sweet, flavourful, and perfect. No matter which way you look at it, you're #winning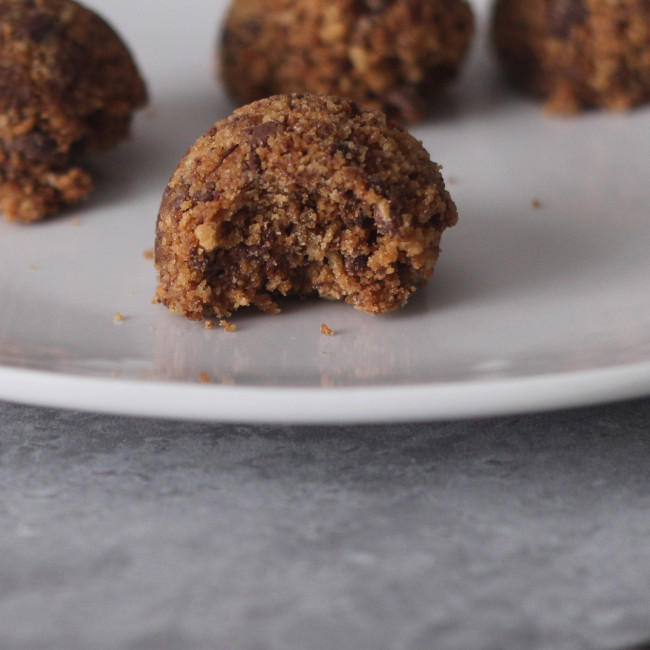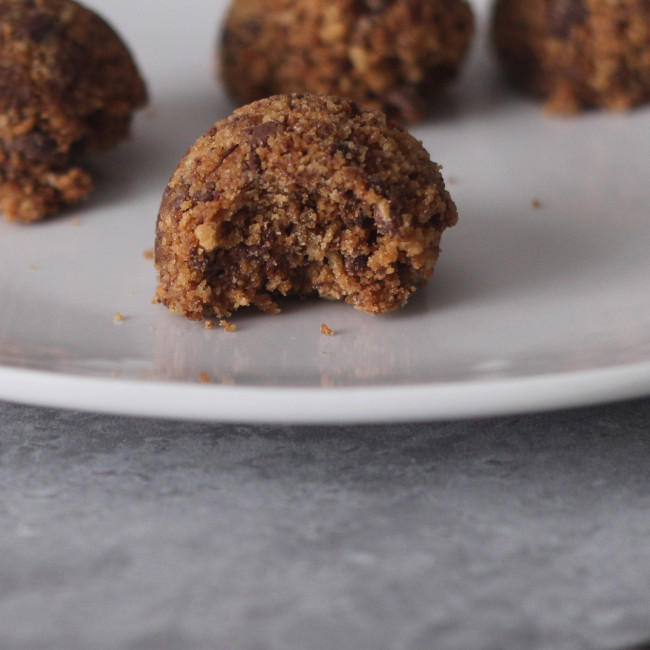 (Recipe and Photos courtesy of Emotional Baking©)
Feel. Bake. Better.
It's not just about baking something to get you through the day.
It's not about eating the whole tray to feel better.
It's about getting lost in the process.
It's about enjoying every moment.
It's about sharing it with people that support and care about you.
Baking can be a lot of things – it can be distracting but simple, it can be movement with focus, it can be whatever you need when you need it. Choose a recipe to fit the mood and it becomes a useful tool as well – baking to quiet the mind, to connect with your emotions, or simply baking to feel emotional. Just think of the feelings you get and the emotions you experience when baking your favourite dessert…. excitement, relief, fulfillment, joy, accomplishment.
At Emotional Baking, our recipes can be the starting point to somewhere - it can lead you to a place of great comfort, one that feels like the beginning of something, something good...
A note for anyone who needs it:
Baking, while wonderful, can only help so much...
If you're struggling in any way,
If you feel alone or you need help,
Contact your primary care physician or follow the links below to find help in your area. You are never alone!
For Canada:
or
For United States:
Worldwide: