EmotionalBaking
Feel. Bake. Better.

amused

coffee-glazed french toast.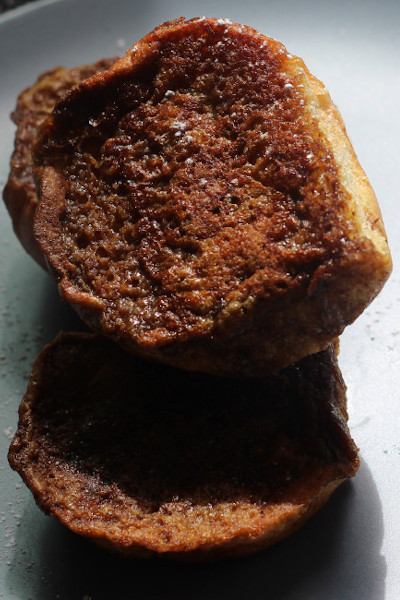 When that silly mood hits - the fun begins, and the best ideas come out to play. How can they not with such a lighthearted, carefree,
amused
vibe to work with? And the antics? They're playful, usually funny, and thoroughly enjoyable.
This is the perfect opportunity to try something new and to have fun with it. Anything's possible with a little fun - like putting two things together into one combined (magical) thing? Yes!! Time for an experiment! Enjoy this
amused
mood (and bake)!
I'm feeling...
Well, not bake - make. Make french toast. French toast and coffee - together...
French toast...
that's been dipped in an irresistible coffee-enhanced egg wash,
that's the perfect bitter to sweet ratio for a delightfully complicated flavour,
that's fun and effortless to make,
that's fluffy, golden, sweet,
and that's a delicious way to be amused...
Amused?
Bake
Coffee-Glazed French Toast
Fluffy, golden, sweet
Fun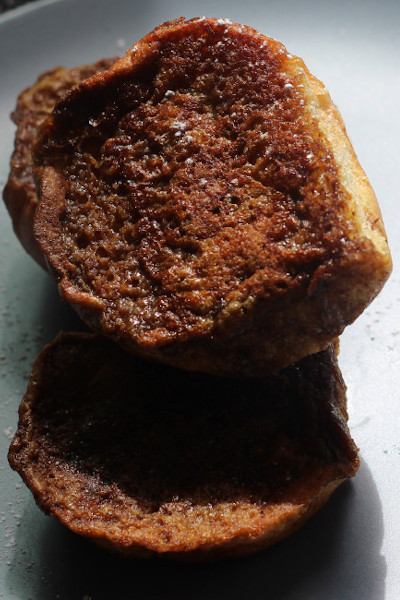 This French toast is both flavourful and sweet. It's the best way to combine two things that go so well together. It's a crispy, sweet treat!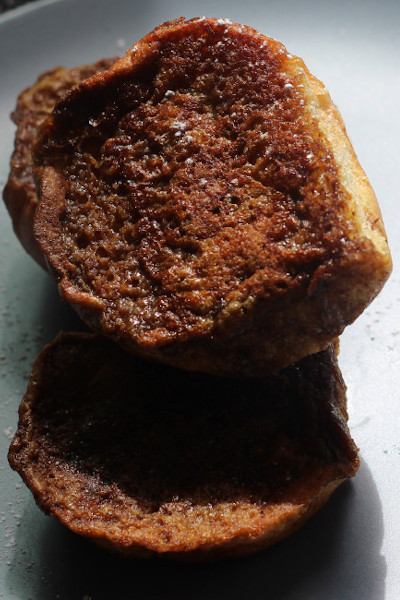 coffee-glazed french toast.
Prep time: 5 minutes, Cook time: 5 minutes
Serves: 4
Ingredients
4 mini brioche buns, cut in half
1 egg
1 tbsp milk
3 ½ tsp granulated sugar
2 tsp coffee powder
Unsalted butter, for frying
Maple syrup and powdered sugar, for serving




Instructions
Let's have some delicious fun with this amused mood!!
In a microwave-safe bowl, heat the milk for 30 seconds to 1 minute, until warm. Stir in the coffee powder. Set aside to cool.
Looking good!
In a medium bowl, whisk the egg and add the sugar. Add the room temperature milk and coffee mixture.
Set a small frying over medium-low heat.
Excitement's in the air...
Dip each brioche bun into the coffee egg wash, for a few seconds on each side.
Add butter to the frying pan and cook the buns until golden brown, on each side, for about 1-2 minutes.
It smells heavenly!
Serve with maple syrup or powdered sugar.
Well, it may not be traditional, but it is fun! It's a delicious way to play off the mood. Enjoy it with maple syrup and powdered sugar. Yum!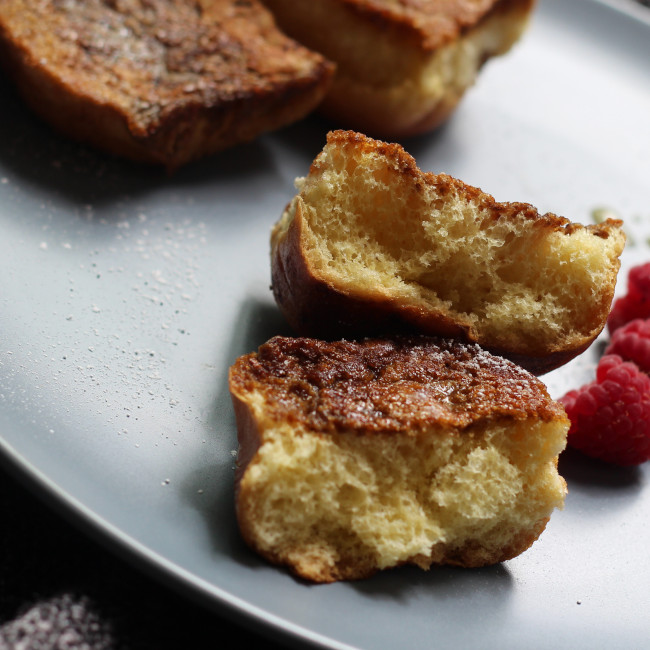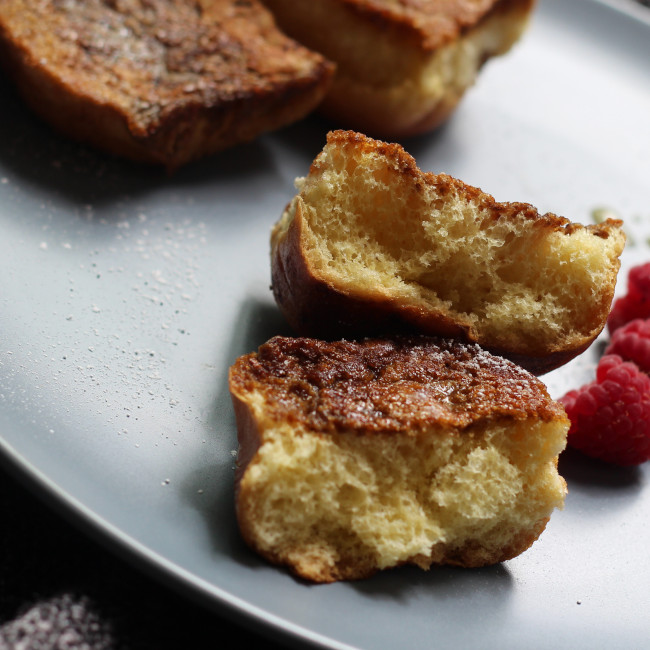 (Recipe and Photos courtesy of Emotional Baking©)
Feel. Bake. Better.
It's not just about baking something to get you through the day.
It's not about eating the whole tray to feel better.
It's about getting lost in the process.
It's about enjoying every moment.
It's about sharing it with people that support and care about you.
Baking can be a lot of things – it can be distracting but simple, it can be movement with focus, it can be whatever you need when you need it. Choose a recipe to fit the mood and it becomes a useful tool as well – baking to quiet the mind, to connect with your emotions, or simply baking to feel emotional. Just think of the feelings you get and the emotions you experience when baking your favourite dessert…. excitement, relief, fulfillment, joy, accomplishment.
At Emotional Baking, our recipes can be the starting point to somewhere - it can lead you to a place of great comfort, one that feels like the beginning of something, something good...
A note for anyone who needs it:
Baking, while wonderful, can only help so much...
If you're struggling in any way,
If you feel alone or you need help,
Contact your primary care physician or follow the links below to find help in your area. You are never alone!
For Canada:
or
For United States:
Worldwide: